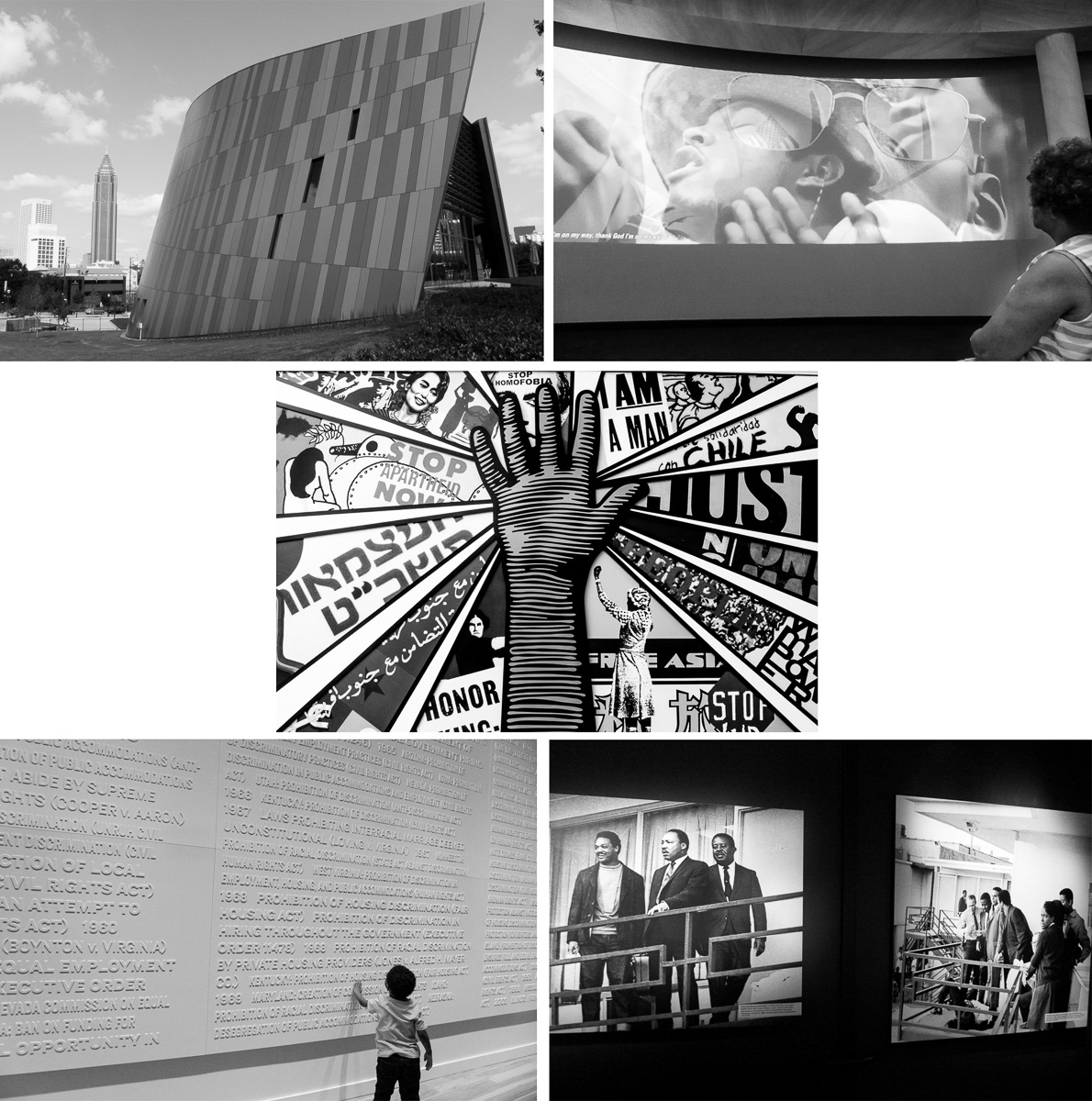 Atlanta takes pride in being a center for civil rights throughout American history, and this past summer, the city has adopted a new Center for Civil and Human Rights museum into the collection of parks, statues and memorials dedicated to the remembrance of the civil rights movement.

Designed by Phil Freelon, the museum incorporates art, media, and architecture to convey not only the history of the movement, but also the civil and human rights issues that continue to persist globally today.

Striking panoramic videos are projected across entire walls encapsulate the power of the March on Washington. An interactive exhibit helps visitors understand what it felt like at a sit in. After witnessing a moving representation of Martin Luther King Jr.'s assassination and funeral, the visitor ascends into the present and future of civil rights. The museum tour ends with a large room devoted to current day civil rights movements and how one can participate.

The Center for Civil and Human Rights museum provides a glimpse into the past and future of the struggle for human and civil liberties. Students, locals and tourists alike should take advantage of the newest addition to Atlanta's civil rights history.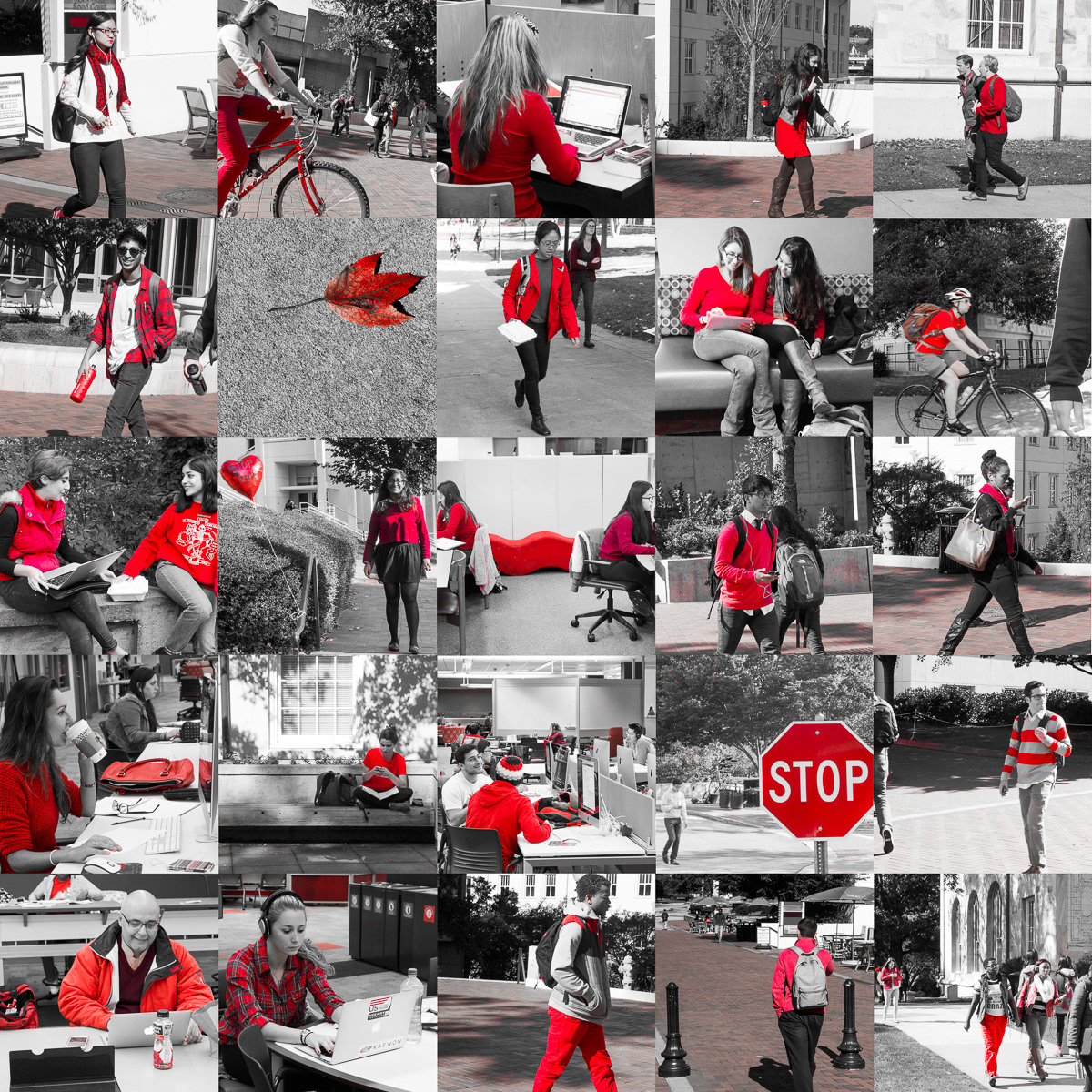 From the Quadrangle to Cox Hall, students were seen around campus wearing red in support of survivors of sexual assault on Monday, Nov. 3. The signs of solidarity came at the behest of College junior and Student Government Association (SGA) President Jon Darby's email in response to a recently reported sexual assault at a fraternity house on campus. Additionally, SGA announced they are partnering with Sexual Assault Peer Advocates and Feminists in Action to facilitate a booth at Wonderful Wednesday, where students can record videos explaining why they support survivors of sexual assault.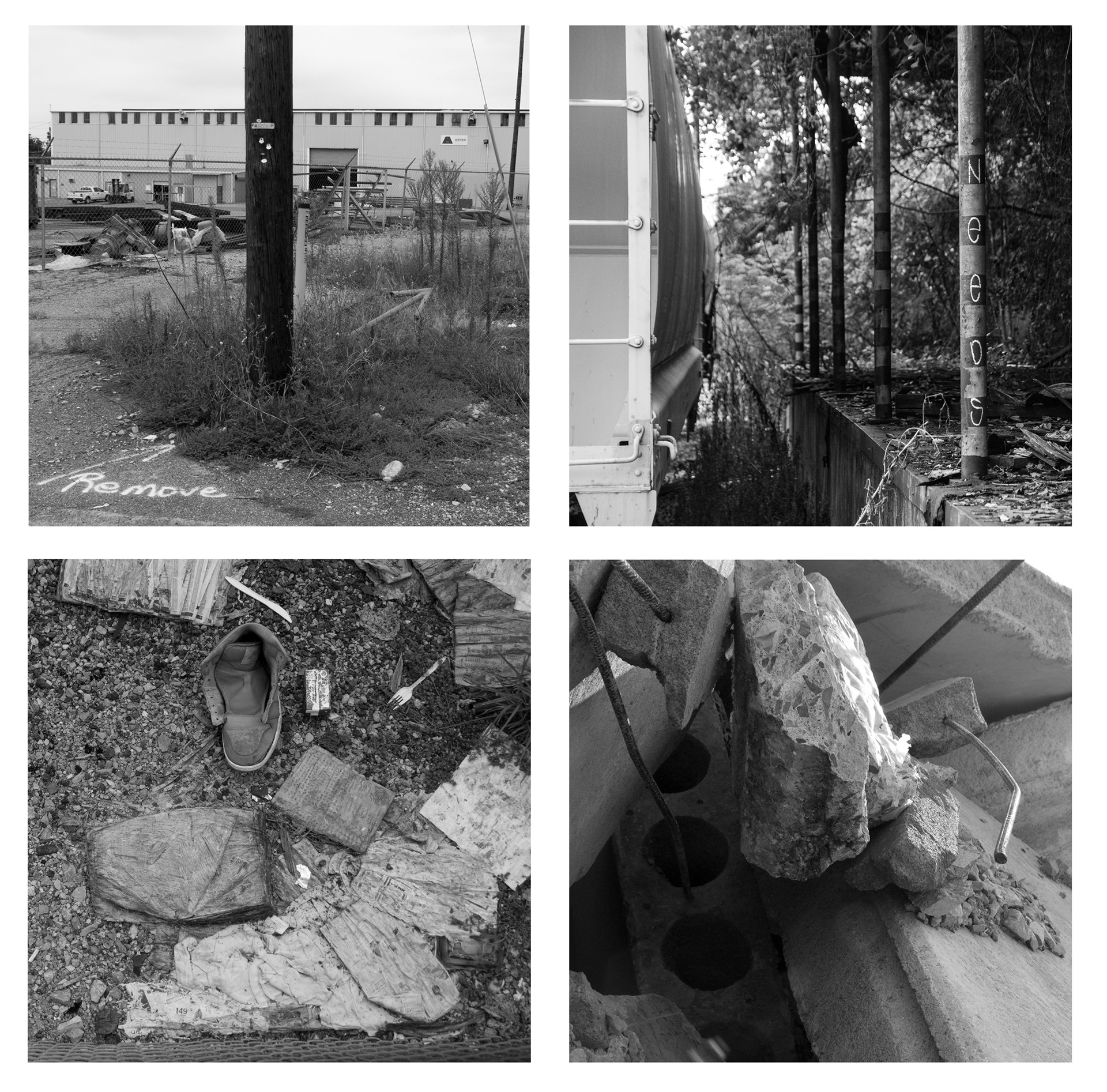 "Life is a train of moods like a string of beads, and, as we pass through them, they prove to be many-colored lenses which paint the world their own hue, and each shows only what lies in its focus. From the mountain you see the mountain. It depends on the mood of the man, whether he shall see the sunset or the fine poem. There are always sunsets, and there is always genius; but only a few hours so serene that we can relish nature or criticism."

– Ralph Waldo Emerson, Experience