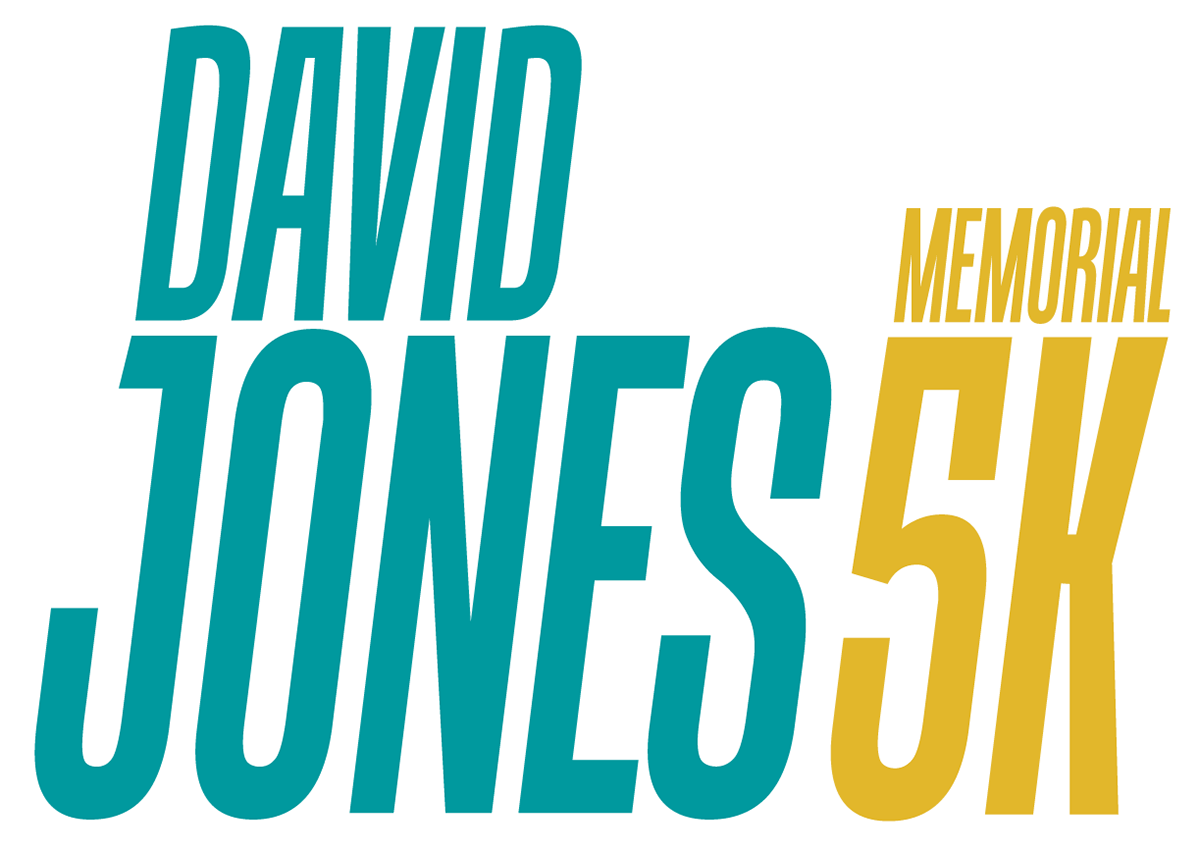 Ogletree Deakins decided to commemorate a 5k race at an annual Attorney Retreat in memorial of David Jones, a former attorney, avid runner, and incredible person. When asked to create a t-shirt design I committed to designing around his memory while maintaining a sporty look. This was an inaugural race for the firm's attorney retreat and this design would set the stage for future designs to come.
In order to honor David appropriately I aimed to incorporate his name and silhouette prominently. The color choice began with a royal blue and golden yellow to match the firm's brand standards.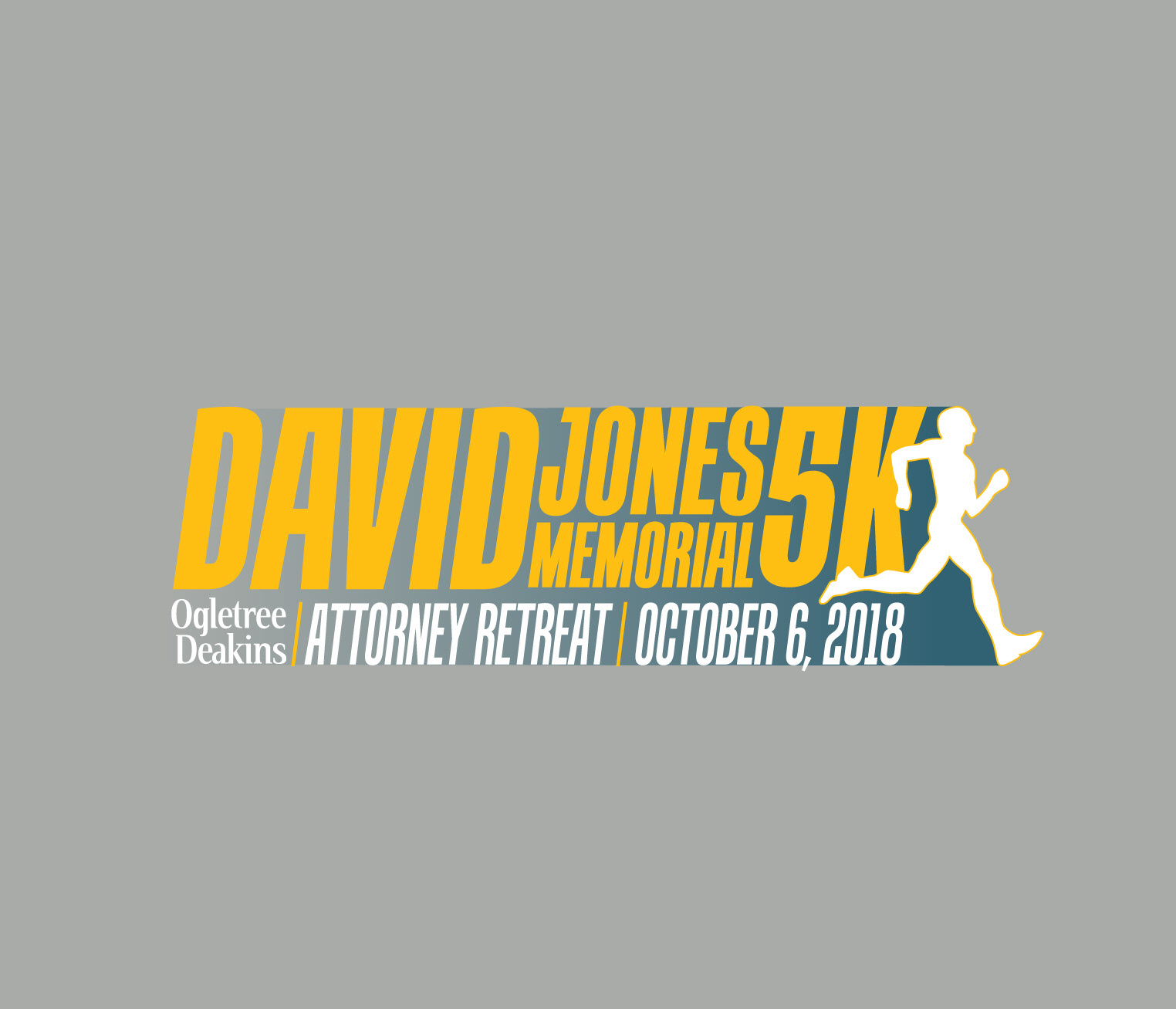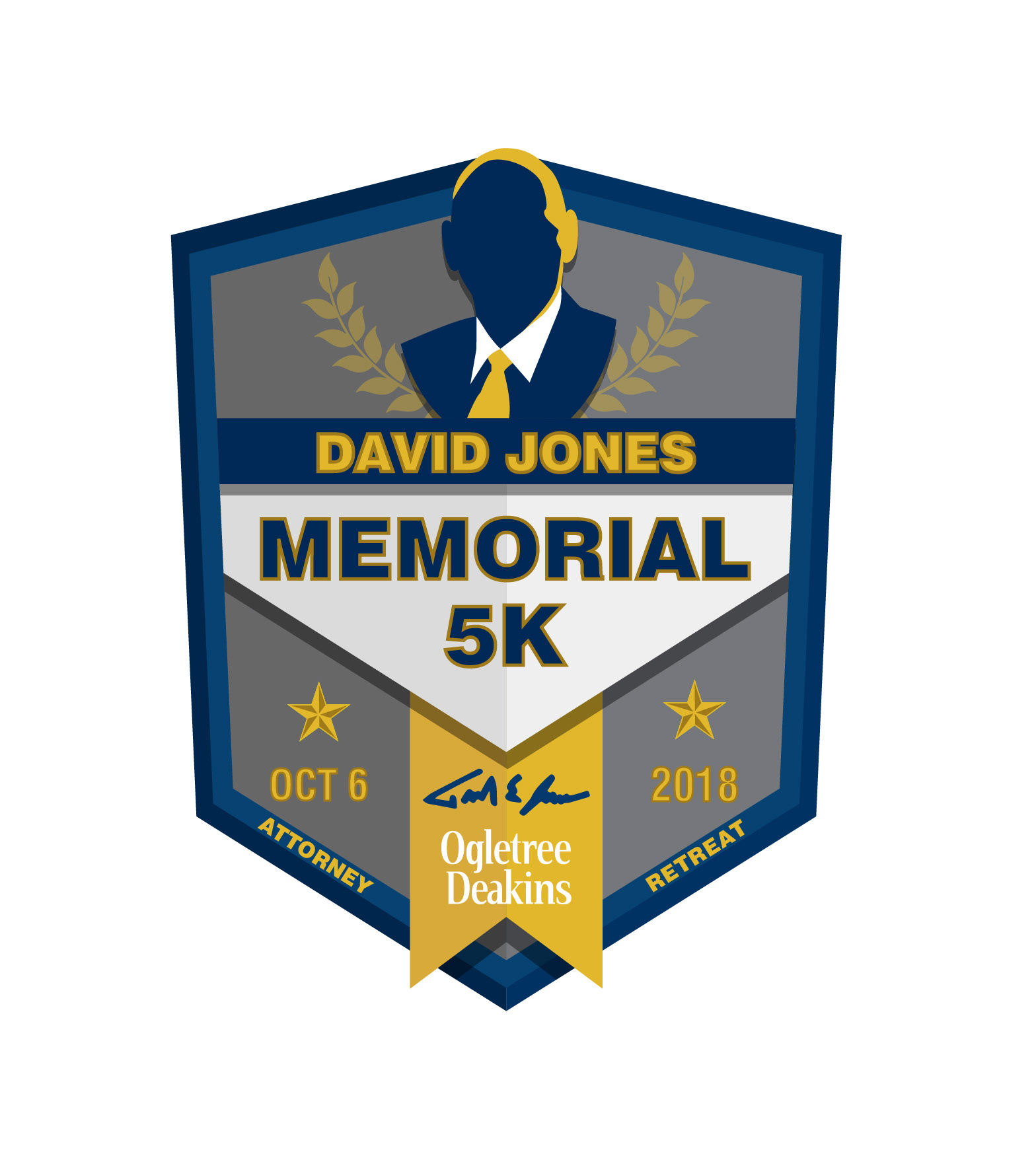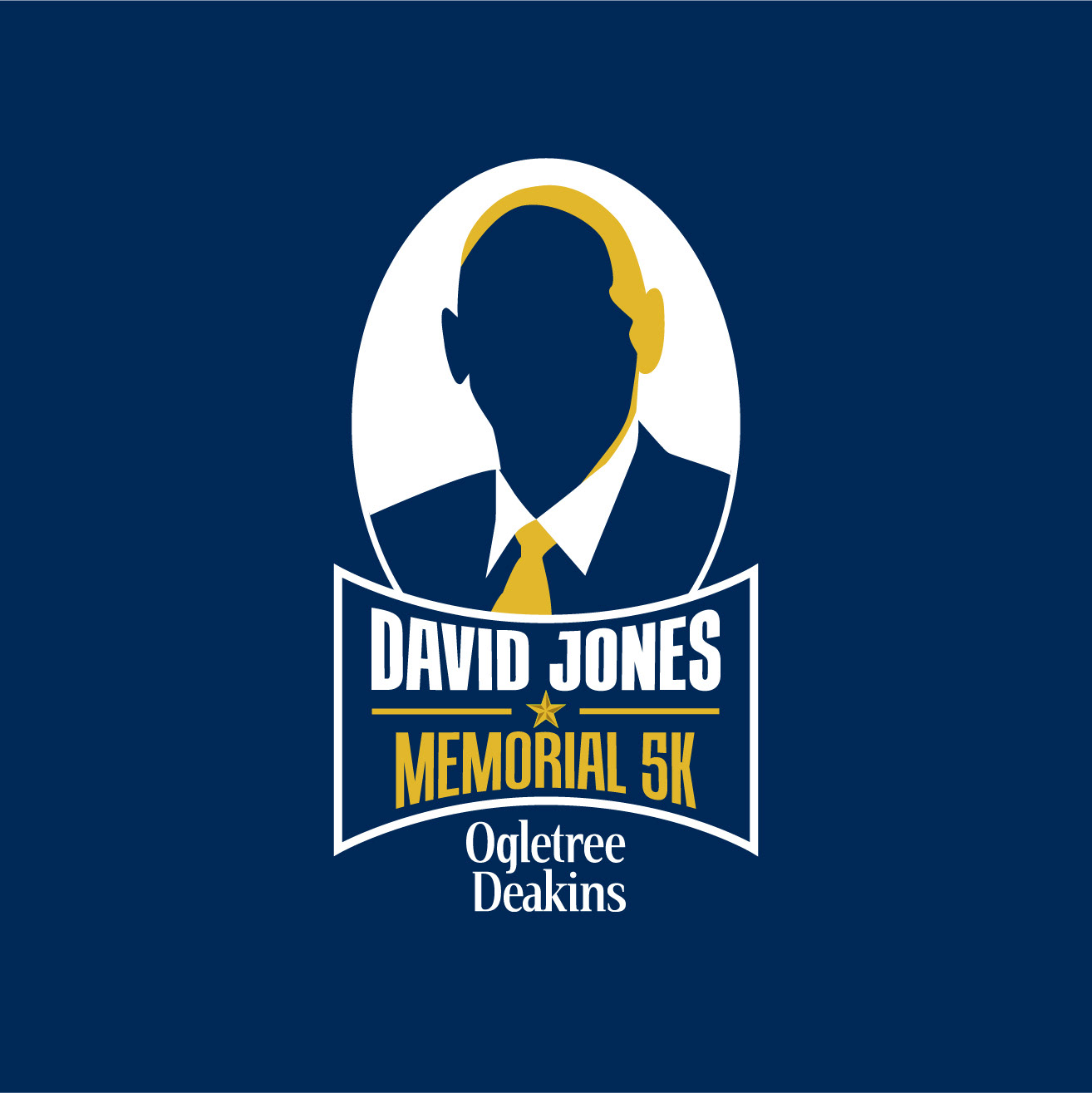 Final
Ultimately, the "shoe" design was chosen by a committee for its sporty design and dynamic text. I tweaked the colors to be more electric and attention grabbing. In preparation for the race t-shirt mock-ups and Start/Finish flags were created to match the design.