Master's group project dedicated to collecting and analyzing news and social media data surrounding national hospitals' response to COVID-19 with a specific focus on our client, Brigham & Women's Hospital. A memo was provided to the client analyzing hospitals' strategies and recommendations for the future. Visualizations were utilized to present data in an accessible format.
During the COVID19 pandemic, it has been the goal of many healthcare organizations to use social media to promote behaviors that mitigate the spread of COVID-19 and communicate factually accurate health information to the public. As the number of social media users continues to grow, it will become increasingly important to determine the most effective ways that social media should be utilized to assist society in communicating health information, particularly when preparing for public health emergencies. Brigham and Women's Hospital (BWH) wanted to explore what can inform a better communications strategy regarding popular public health information and important messages that must be communicated to the public on their social media channels.
Tools used: RStudio, Adobe Illustrator; Brandwatch; Factiva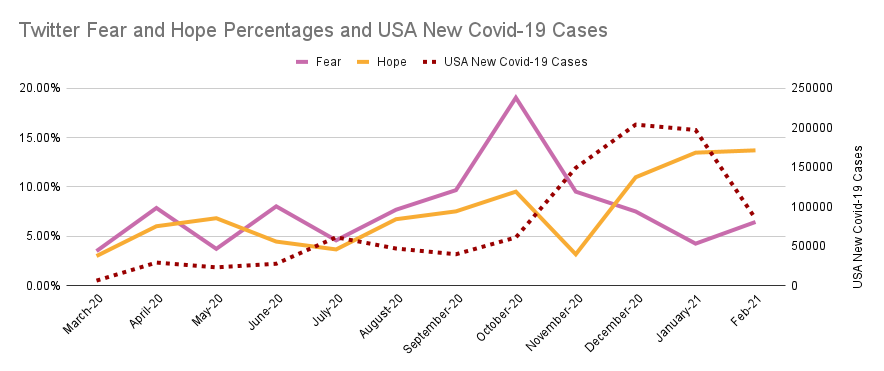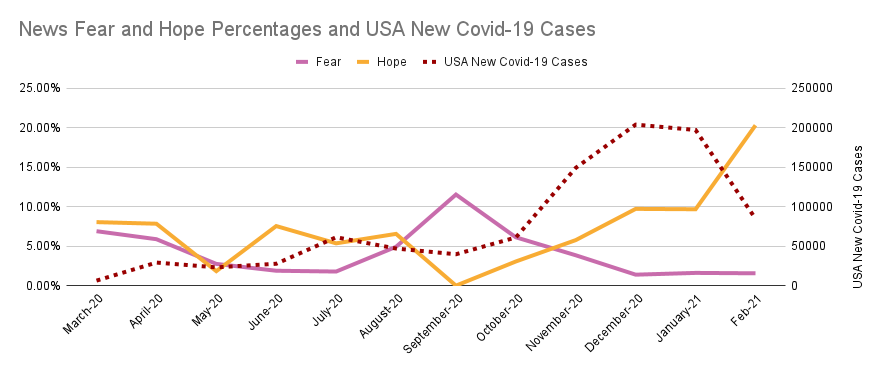 Our analysis found that different frames are more prominent at different times, depending on the ebbs and flows of public and news attention to certain topics. For example, we found that the hope frame was utilized much more frequently once Covid-19 case numbers started falling in the U.S. We recommend that BWH follow current events and use frames and promote topics on Twitter that correlate with the frames and topics being discussed in the news media.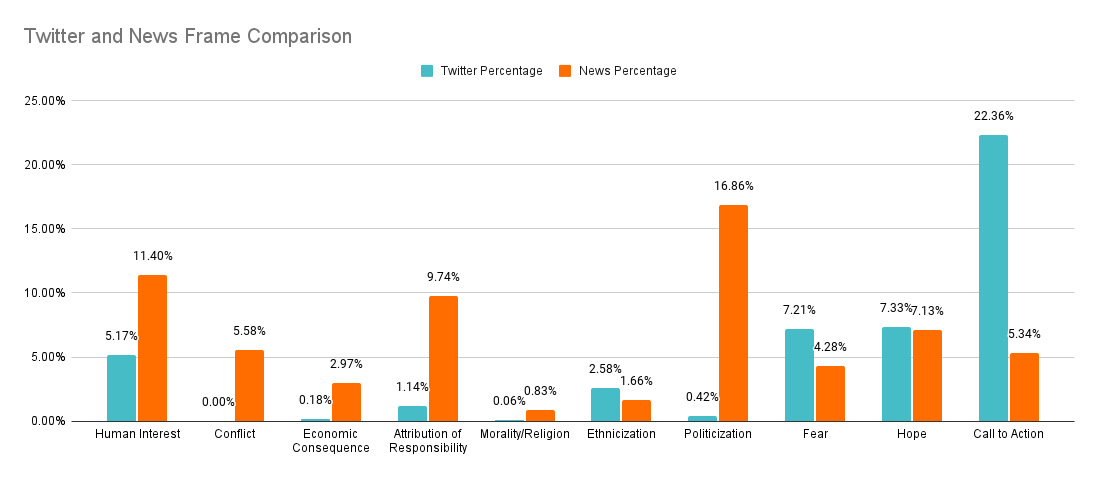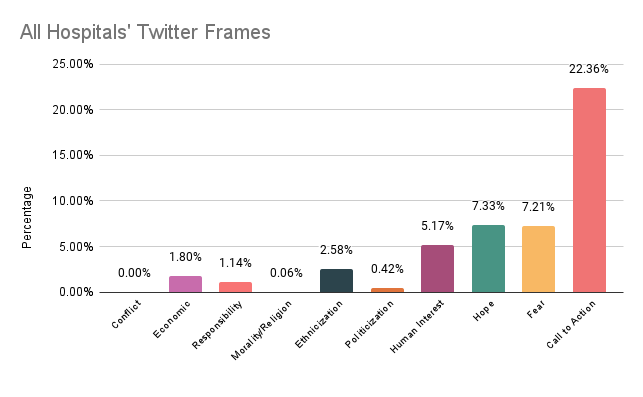 On leading hospitals' Twitter accounts, the Call to Action frame was most commonly used followed by the Hope and Fear frames. The content analysis revealed that leading hospitals around the United States, including our client, mainly used the call to action frame in their health communication. This frame is used to describe stories that include a specific next step that the writer wants the audience to take. For example, a call to action can instruct the reader to complete a sale or call a number. The second frame used by leading hospitals around the United States was the fear-driven frame, which refers to stories that are presented in a way to cause fear and worry amongst the public. Finally, the hope frame that provides feelings of hope and reassurance was also commonly used by top hospitals.

Brigham and Women's hospital used mainly Call to action, Human Interest, and Hope frames in tweets on their account. When compared to other leading U.S. hospitals, the results showed that the human interest and ethnicization frames were used almost twice as frequently in BWH's own tweets than overall usage by all leading U.S. hospitals analyzed in the study. A future direction could be studying how the use of the ethnicization frame impacts the reputation of BWH.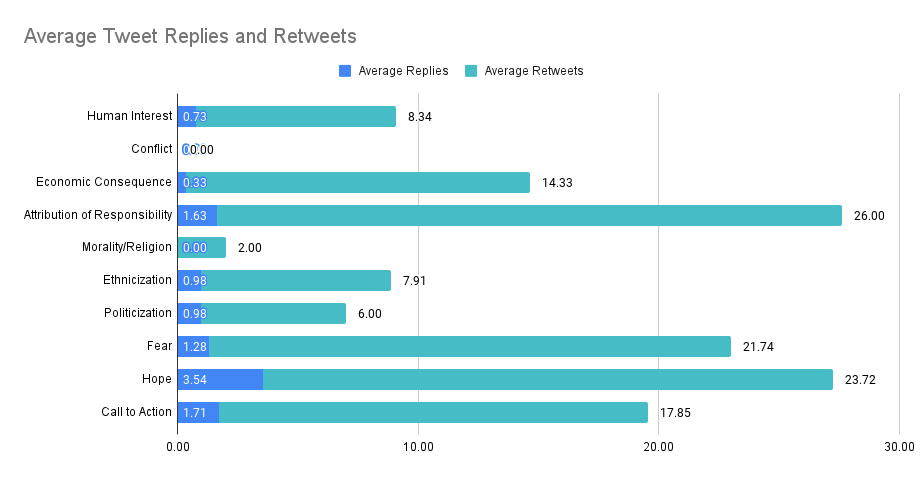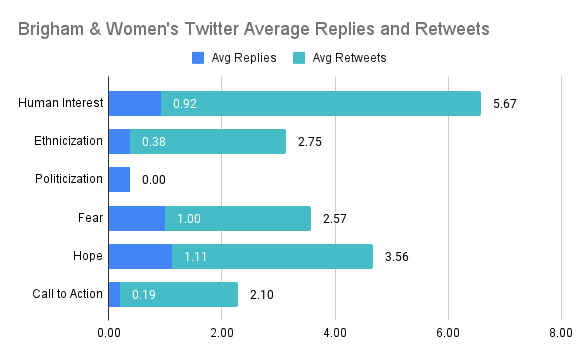 Efforts to utilize more attribution of responsibility frame could help to improve engagement rates on BWH's tweets. Although no statistical significance was found, the results showed that leading U.S. hospitals' tweets that contained an attribution of responsibility frame received the highest number of average retweets by audiences, while tweets that contained a hope-driven frame received the highest average replies. It is important to note that none of the tweets from BWH contained an attribution of responsibility frame, and their use of the hope frame was second to use of the human interest frame. Therefore, BWH should consider adopting the attribution of responsibility frame when discussing the organization's COVID-related efforts which could help to increase their engagement from the audience.